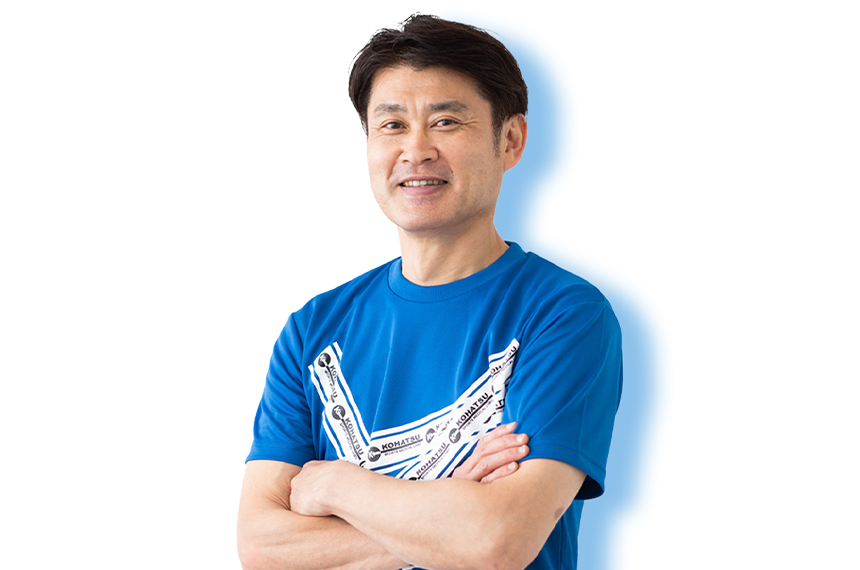 Personal history
1968 Born in Osaka
1987 Graduated from private Okinawa Konan High School
1993 Graduated from (vocational college of Yukioka School of Allied Health Professions)
Obtained national qualification as a judo therapist
Opened Kohatsu Judo Therapy Practice
Currently organizes KOHATSU Method seminar
Aiming to become a professional baseball player, I enrolled at Konan High School, a regular participant in the Koshien National High School Baseball Tournament. Although I received offers from businessmen and universities, I gave up my pursuit of becoming a baseball player due to injury.
This first-hand experience with injury inspired me to become a therapist, and after graduating from high school, I obtained a "national license for judo therapy" and opened a general osteopathic clinic in 1993.
From the first year, it was a popular osteopathic clinic, welcoming around 100 patients each month, however I began to feel a dilemma in that I could not "cure" the patients.
I studied chiropractic, PNF, and other fields of interest in order to become a therapist who could truly heal, but it was not enough and I could not say that I was able to treat all patients.
I then focused on the miraculous natural self-healing capabilities of human beings, and spent my days conducting my own research in pursuit of this knowledge.
I established the Kohatsu Neuromuscular Pain-Free Therapy, in an effort to save even one person who is suffering from pain and about to give up on his or her dreams. I have been busy mainly with "athletes who are dedicated to their craft" from world-class athletes such as Matsui, all the way to students who are devoted to their specific discipline of sport.
In addition, with the further hope of therapists and trainers improving their capabilities, the performance of Japanese athletes will surely increase, thus more therapists will provide hope for people with various diseases. "I want to pass on my skills to as many therapists and trainers as possible". Since 2016, I have been concentrating my efforts on mentoring young practitioners.